There is no one-size-fits-all security camera location strategy because your home and yard layout, budget, and security priorities are different. However, you can use this article to identify which security camera placement necessities are critical to your home security setup.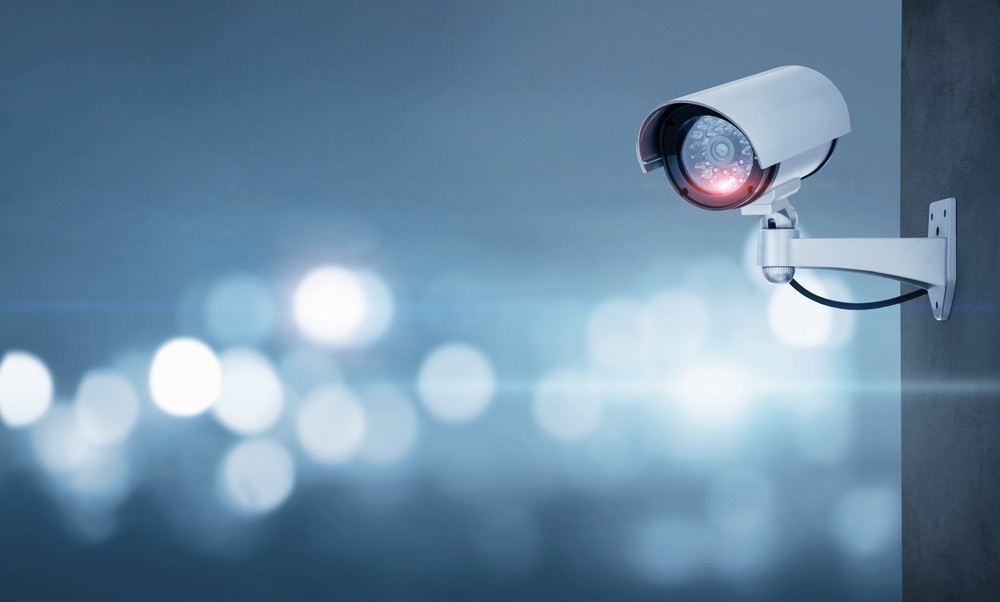 Areas to install home security cameras:
Front door. Statistically, 34% of burglars use the front door to enter a home, and package thieves are likely to be there. Front-door cameras keep track of every person who enters your property, from family members and babysitters to maintenance workers and delivery personnel. Install a camera at your front door to monitor who comes and goes. You can also use a video doorbell as your front-door camera.
Back door. By installing cameras on secondary doors, you can ensure full knowledge of everyone who enters and leaves your home. According to NACHI statistics, 22% of break-ins occur through the back door. To ensure full knowledge of everyone who enters and leaves your home, add cameras to your secondary doors, especially if one of them is used as often or more often than your front door or if one (like a basement door) seems particularly enticing or accessible to a potential intruder.
Yard, garage, and driveway. Checking the outside of your house regularly is a good way to monitor anyone scouting it out and keep tabs on kids, pets, and trespassers. Burglars frequently target garages because they're one of the weakest entry points. A camera positioned to see your garage and/or driveway records bikes, tools, grills, sports equipment, cars, and anyone who uses them. If your garage is separate, a camera monitors it. If your garage is joined, an extra layer of security keeps an eye out for potential entries. You might need a camera positioned at the end of your driveway to detect anyone trying to get in.
Common areas. Watching through the kitchen cameras is a fantastic way to see if the children are staying on track, if the babysitter is paying attention, what the pets are eating, or whether household staff members like cleaners and maintenance specialists are behaving responsibly. Place cameras in areas with big ground-floor windows so you can monitor whether anyone tampers with them or uses them as a burglary target.
The stairs and hallways. Install a camera in the main thoroughfare of your home to make it difficult for someone to move about unnoticed. If someone enters a bathroom, bedroom, or another unmonitored area, they'll still be captured on camera if they move around the house.
Outdoor security camera placement:
Invest in a quality outdoor security camera that is adequately rated for your area's climate, and place it under a shelter or other protected location if possible.
Position cameras 8 to 10 feet above the ground to capture fine details. This height is low enough to prevent thieves and vandals from reaching them and high enough to be out of their reach.
Don't direct cameras toward the sun because of glare and poor video quality caused by high contrast. If you must shoot directly at the sun, angle your cameras and shoot from a distance.
Some homeowners choose to install a decoy security camera and back it up with a real, slightly more concealed one. In contrast, others add heavy-duty hardware or casing around the camera to make it more difficult to damage. A visible security camera is an effective burglar deterrent but is also subject to theft and vandalism.
Protect the camera from the elements. Some top outdoor security cameras have good weather- and waterproofing, but they're not all equivalent. Place the camera under a roof or sheltered area if you can.
Indoor security camera placement:
Position indoor cameras so they do not receive light from lamps, light fixtures, or bright windows. Direct light from these sources will wash out your footage. If you are shooting in such a situation, angle your camera away from the light source.
An indoor camera positioned in a corner usually gives you the largest possible view.
Reflections can harm the quality of your photos taken on Windows. Cameras often use infrared light technology to identify motion and function in low light. Pointing your camera outside the window may diminish the quality of your pictures. The light from IR lights may be reflected off of windows and other glass objects and fog your footage, especially in the dark. If your video appears washed out or white, there is a reflective problem.
Try placing your lens as close as possible to the glass or backlighting the outdoor area with motion detector lights if you need to point your camera out the window. Dynamic range technology on your camera can also help.
When filming indoors, be careful of lamps, light fixtures, and bright windows. You want to avoid pointing your camera at these light sources because they will ruin your footage.
Installation and maintenance:
Outdoor cameras are especially susceptible to dirt or pollen buildup on the lens. Remember to clean or maintain the camera occasionally.
Before the complete installation, test your camera to ensure it works as expected. Set up the camera in a simple testing area to ensure it operates as expected. Is the feed visible, and does it function as anticipated? Is the Wi-Fi signal strong enough? Mount the camera with tape, a single nail, or some other temporary fix so you can monitor and evaluate the feed. Does everything you want to see appear in the video? Is the field of view hindered or blocked by glare or an obstacle?
Make sure your camera isn't damaged by installing it using equipment or techniques that might harm its components. It's tempting to rig a picture setting to produce the ideal position. However, do not intervene in ways that might damage or burden the housing, electric components, or lens.
Cleaning or maintaining the camera is usually required from time to time. On outdoor cameras, especially, the lens may get dirty or contaminated with pollen. Inappropriate mounting makes it impossible to maintain the camera.
Many security cameras communicate via Wi-Fi and just require power wiring to their power source. Video doorbells and peephole cameras frequently use batteries, which is even more user-friendly. However, if you don't have many tools or if you don't want to alter the appearance of your home, outdoor security cameras could be a challenge. If you need help handling the security camera system installation, consider hiring Kudox Network experts for a smooth security camera installation experience.
Kudox Network is happy to answer your questions regarding security camera options and can provide a quote if you're looking to move forward with installation. Call today (310-827-2288) or contact us to get a quote and enhance your peace of mind.